With access to a variety of facilities members require, a serviced office provides a great opportunity for businesses of all sizes, from a small start-ups to an established organisation, to thrive in a functional space designed to facilitate growth through high-performing teams.
Offices that create an outstanding environment, cater to your specific needs, and that offer flexibility and operational support can allow you time and space to focus on running and developing your business more effectively and are highly beneficial to your business culture and team productivity.
Here are five business benefits of a serviced office that you might not have considered:
1. A carefully curated workspace - and its facilities
Your team requires more than a room, it needs an effective working environment - the benefits of a workspace specifically designed to inspire and support your team is essential for reaching your business goals and potential.
The WorkWell approach focuses on creating such an environment, providing highly productive workspaces that are deliberately designed around excelling best practices and workplace strategies. The services provided, from bookable meeting rooms to open-plan break-out spaces and a professionally manned reception desk, are intentionally created to enhance creativity, collaboration, and output.
This, combined with the convenient out-of-town location, ample accessible parking, and rural outside space, means WorkWell offices are ideally placed to offer all the advantages of a carefully curated workspace and the delivery of an exceptional level of service.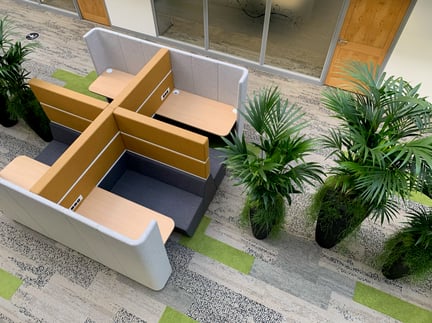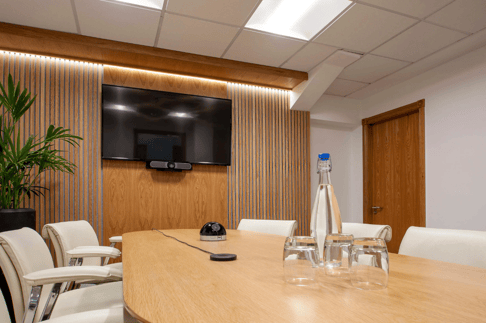 2. Flexibility
Serviced offices offer unparalleled flexibility both in terms of the amount of space you require, the length of time you wish to stay, and overall agreement.
Customer centricity is the key driver for serviced offices, meaning your space can be flexed based on your business needs, including being expanded or reduced in size based on accessibility and the number of staff.
At WorkWell, we offer full consultancy, tailor-made workspace solutions to accommodate your evolving business, and with flexible lease periods, you can choose to adapt as and when your business needs dictate, without being restricted by lengthy contracts or square footage.
3. One all-inclusive fee
With a simple pricing structure for rental fees and with utilities included, serviced offices are incredibly cost-effective. As a business, you will only have one monthly fee, so you can continue to work in confidence without the surprise of unexpected costs:
The overall fee will usually depend on:
The size and quality of the space
The services and facilities on offer to your business
The city or town in which the building is located
If the space is in a desirable part of town (near transport centres or cultural hubs for example)
4. Enhanced professional images
Your company's image is hugely important. Your office branding, address, the standard of meeting rooms, and the availability of areas in which to welcome clients, all convey a professional image and help form a good overall perception of your business.
A professional workspace can help build trust and creditability and can lead to important long-term business relationships, as well as attracting talent to your company. This is proven by the success of the longstanding members who have continued to choose WorkWell Offices as their business base.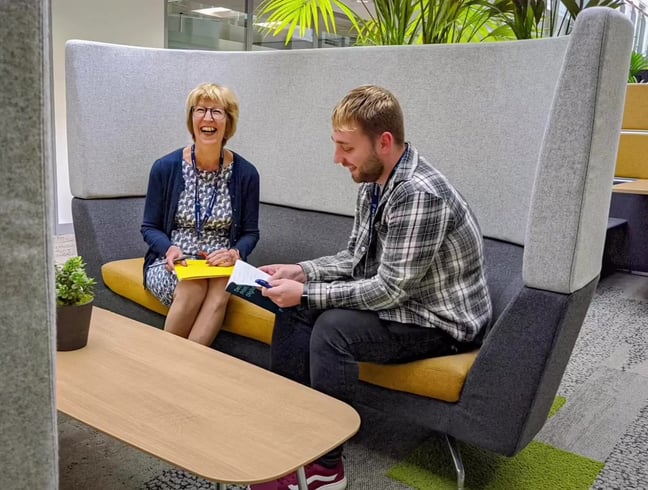 5. Community and networking
Serviced offices provide a valuable opportunity to network and work in a community of like-minded individuals. Areas, such as communal outdoor and open-plan spaces enable members from different businesses and industries to network, opening the possibility of finding shared business interests, opportunities, and collaboration.
At WorkWell, members have access to collective areas and communal spaces, as well as an active calendar of free social events organised by WorkWell and hosted within the landscaped grounds and workspace environment.
Serviced offices offer a wide range of returns in terms of benefits for businesses. From a bespoke environment created to suit the needs of the business, to quiet telephone booths and bespoke meeting rooms, businesses at WorkWell enjoy it all in one place.
To access more information, or if you wish to discuss your workspace requirements, contact sales@workwelloffices.com
For more tips and advice from the WorkWell team, sign up to our blog here, or follow us on LinkedIn, Instagram , Facebook and Twitter.