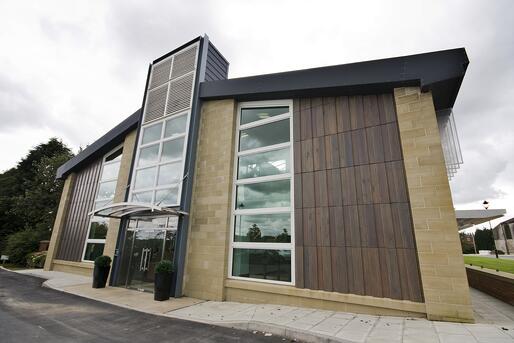 The popularity of serviced offices has been phenomenal in recent years. In fact in 2013, Karen Overbury of The Journal wrote, with a strong rate of growth, "serviced offices is most likely the fastest-growing sector of the European and global property market."
Despite the increasing popularity and widespread use of serviced offices around the world, these modern office solutions seem unable to shake off a number of myths. Take a look at the following 11 irrefutably unmerited myths about serviced office space.
1- Serviced offices are expensive
Whether you're a start-up, established company or freelancer, you'll undoubtedly be working to a budget. Spending less for well-facilitated office space is therefore desirable. Without the trials and tribulations of traditional commercial property letting, moving your business into a serviced office can be a cost-effective solution. In fact, according to statistics, businesses can save between 30% and 78% using a serviced office as opposed to traditionally-leased office space.
Despite the evidence and data, many still deem serviced office as a more expensive office alternative.





2- Serviced offices are just for start-ups
Wrong! As we wrote in an earlier blog, our client list includes a healthy mix of small and medium sized businesses from a number of different industries. Being under the same roof as other professionals, serviced offices can be as beneficial to freelancers as it can to established businesses.





3- Serviced offices are for short-term lets only
Another blaring myth! Whilst serviced offices provide the flexibility modern lifestyles demand, many businesses can stay nestled in these types of offices for years.
The beauty of serviced offices is that you have the option of short-term or long-term agreements. If business is going well and you are happy staying put, you can simply renew your agreement to stay at the serviced office for as long as you choose.





4- Serviced offices aren't very secure
Now this one couldn't be any further from the truth. Established companies might be used to working in secure surroundings that include CCTV and secure private parking. What's great about many serviced offices is that such security features are typically included in the monthly rent. Carrwood Park, for example, has secure private parking and CCTV cameras to ensure optimal security at all times.



5- Moving into a serviced office will be arduous and slow
On the contrary, with all the facilities, features and furniture already installed, moving into a serviced office couldn't be quicker and easier.





6- The Wi-Fi is slow in serviced offices
What a load of codswallop! In most professional serviced offices, only the fastest internet speeds will suffice. In fact many serviced offices have backup fibre optic lines should any problems occur with the main line.





7- It's easier to find conventional office space
Data from the Department of Business Innovation states that there are more than 800,000 businesses in London alone. Finding conventional office space can be testing, particularly in large cities like London and especially for new businesses which don't have the capital to spend on office space.
Renting a serviced office in a busy corporate city such as London, Leeds and Manchester can be the perfect solution.





8- You don't get any IT support in a serviced office
Wrong again! You might be reluctant to give up your traditional office through fear of not having the IT backup when the IT infrastructure goes wrong! Fear not as most serviced offices provide on-site IT support as part of the month rental package.





9- With serviced offices you pay for features you never use
There is a seemingly widespread misconception that you will pay for things you don't even need in a serviced office. The truth is that you only purchase what you need. Extras such as meeting rooms and a secretary can be purchased if needs be at a later date.





10- You can only use serviced offices during the day
Wrong again! The majority of serviced offices have 24-hour access. The very essence of serviced offices is that they cater for a global world whereby modern businesses can conduct business without geographical boundaries or constraints. Consequently, serviced offices are geared towards enabling businesses to operate within a global reach, including working long and unconventional hours.





11- Serviced offices aren't professional and are not designed for 'real' businesses
On the contrary, what could be more professional than having a grand business address on a respected business park or in the centre of a major city? One of the best components of serviced offices is that they enable businesses to have offices in multiple locations around the world.
For example, if you do a lot of business with the Chinese, why not have an office in the centre of Beijing – What could be more professional than that?
---
If you are looking for a professional, well-facilitated serviced office in Leeds, Carrwood Park provides serviced, managed and shared offices in a great location with excellent transport links to the M1, Leeds city centre and Leeds-Bradford Airport.
---