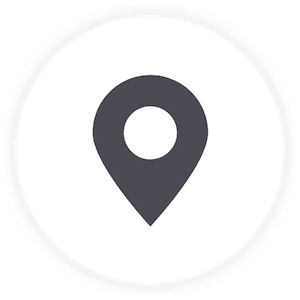 'Location, location, location'. The estate agents love to tell us, when it comes to buying real estate, it's all about location.
Though we have to admit, it's not just residential property which is significantly impacted by its location.
Whether they realise it or not, a company's office location has a significant impact, not only on the clients it attracts and the employees who work there, but also on its branding. Asides the location of an office affecting a company's branding, so does the style and look of the office.
Take a look at some of the ways in which the look and location of your office can affect your branding.





Style
When searching for a new office location, the style of the commercial space can often go overlooked. Put bluntly, discounting the style of an office is a mistake.
As Bplans writes, an office can be an incredible branding tool. We only have to look at the world's biggest brands for 'evidence' of how important the style of an office is for company branding. According to Bloomberg Businessweek, nothing proves you've peaked "quite like a lavish new HQ."
The likes of Google and Facebook deliberately design floor plans so they promote as many impromptu meetings as possible. Shying away from the traditional office design of teams being in their own little clusters through fear that such layouts isolate employees and stifle flexibility, many modern brands are opting for "living buildings."
For example, Facebook's West Campus in Mountain View is one large warehouse and is spread across a quarter of a mile. The idea behind the 'warehouse office' is that it can be modified 'on the fly' as different projects are launched and finished.





Bringing brand values into the office
When we think of branding we initially think of a company's logo, their products and perhaps any advertising campaigns they have launched. Whilst all of these 'external' factors are unquestionably important to a brand's image and reputation, what makes the difference between a mediocre brand and a great one, lies 'behind the scenes'.
Office space is one 'behind the scenes' factor that can directly influence branding, namely bringing brand values into the workplace.
One example of bringing brand values into the workplace was the recent redesign of a Vodafone office in the Netherlands.
The design of the office was based on the brand's ethos to create an environment of 'speed, simplicity and trust.' As a consequence, the office had no fixed workstations, the building was divided into 'fast', 'slow' and 'medium' zones an there was informal meeting rooms on each floor.
Of course while offices designed without segmentation in order to nurture an exciting office culture for creativity and innovation to thrive, if the workplace is located in the Inner Hebrides of Scotland it's not going to attract a vibrant levy of visitors.





Location
As we mentioned at the beginning of this blog, location can directly affect your branding. When searching for office space you should ask yourself two fundamental questions: How easily can employees get to work? And will your clients be able to visit you without much hassle?
For example, being located just two minutes from the M1, 15 minutes from Leeds city centre, 30 minutes from Bradford Airport and on two major bus routes, Carrwood Park enjoys a great location that is easily accessible for both employees and clients.
Having an office that is in or on the outskirts of a major city or town and has good transport links will help boost a company's reputation. Being perceived as a company that has an office in a quality location will ultimately help drive branding.
Without having to negotiate city centre traffic or paying elevated city parking costs and being situated conveniently close to motorways and train links, an office located on the outskirts of town is often more desirable than a city centre location.





Location as a source of design inspiration
Your office's location and design should not be independent from one another. Its location can be a great source of inspiration for its design. For example, if the office was located in Manchester a mural of Manchester Ship Canal or another iconic symbol of Manchester would help make the most of its location.
Equally as inspiring would be an office with a countryside theme. For example, being surrounded by vast green grounds, Carrwood Park boasts an inspiring and calming office location that helps businesses be perceived in a quality and competitive light.





Adding personality to your office
A bare and lacklustre office does little to inspire employees and visiting clients and won't do your company's branding any favours. By making a few simple moves such as putting plants on the windowsills and hanging pictures on the walls that are representative of your brand's identity will bring personality into the office and make it a more stimulating place to work and nurture company growth.
Did you enjoy this blog? you may also enjoy our newer blog 'How to choose the location of your office space'
---
If you are looking for a quality, well-facilitated office on the outskirts of Leeds with great access that will help enhance your company branding, get in touch with Carrwood Park.