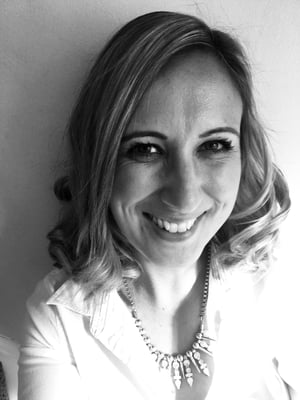 From managing global brand office fit-outs and working as Head of Wellbeing in the independent schools sector, Sherrelle Blackwell brings creative flair and a keen eye for innovative workspace detail to her new role as Sales Executive at Carrwood.
What's your role at Carrwood?
My job at Carrwood is to help and guide customers through the process of choosing a serviced office. I can help you to explore any challenges with your current provider, such as expensive parking or inadequate WiFi, and work out the potential costs vs benefits of moving.
I will stay with you and help you through the entire journey right through to moving and settling in. If Carrwood isn't the right location for you, then you'll go away with a much clearer idea of what is.
What previous experience do you bring?
In my last role, I managed office fit-outs for global brands and worked with the likes of Hamleys and Adidas to create striking manifestations and interiors for advertising and retail spaces. So the unique end-to-end approach at Carrwood really appeals to me.
I have also worked as a Teacher in the independent sector from Early Years through to Year six. Independent schools understand the importance of building good relationships through high quality events and communication with their customers. Talent management recruitment and retention is also key to success – as it is in any business.
What makes you tick?
I first became interested in how your surroundings can affect everything from your creativity and productivity to your health and wellbeing during my time in the education sector.
As Head of Wellbeing at my school, it was my job to ensure that the children in my care were always healthy and inspired to learn and achieve; that their surrounding environments helped to facilitate this.
On a personal level I've always had an interest in interior design. My teaching roles always had a creative element – working with arts and crafts and building new things. I started putting interiors boards up in classrooms to help spark new ideas.
I do the same with my two daughters at home. Children make great critics: they are highly perceptive and brutally honest!
What attracted you to Carrwood?
Design is such an important part of the office space at Carrwood.
Having worked with children and seen the importance of workspace design for their mental health and wellbeing, the attention to detail and unique productivity-inspiring design features at Carrwood really stand out. From the abundance of natural light and bright, airy atria through to the 120 acres of rural grounds surrounding the offices. I am passionate about the use of biophilic design and Carrwood seamlessly brings together nature and workspaces.
As a local myself, I know the area around Carrwood like the back of my hand, and I can't wait to get stuck in and meet all the residents and local businesses.
What's coming up?
There's lots happening and in the pipeline at Carrwood:
The new office buildings are due up in Spring next year so I'll be working through the applications for those soon. We also have lots going on events-wise, with social BBQs, round table lunches and networking coming up.
I'll be entertaining clients at the Charlotte Tilbury event at The Alchemist in Leeds next week, so if you're around, do come and say hello!
Want to chat?
If you're interested in reviewing your serviced offices or meeting rooms provider, I'd love to speak with you – please add me on LinkedIn:
Sherrelle Blackwell Linkedin profile