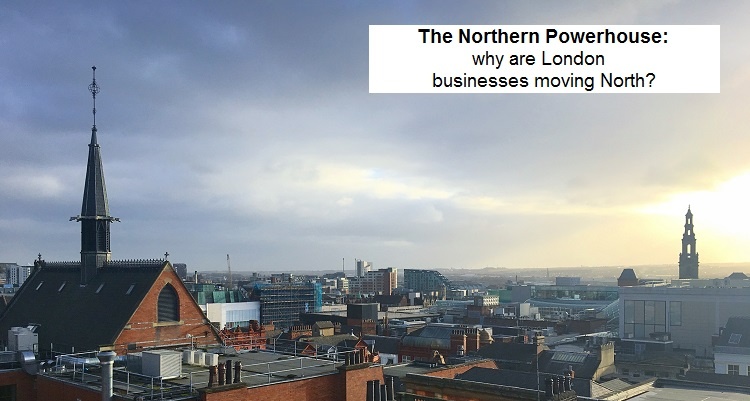 London. The financial might of the United Kingdom. The vibrant hub where the commercial decisions are made, where the economy prospers and where companies grow. Enter the Northern Powerhouse – a vision of the former Chancellor George Osborne, to corral the collective force of the northern cities, rival London and the south east, and to ultimately rebalance the British economy.
Admittedly, since the former Chancellor stood up in Manchester's Museum of Science and Industry and proudly declared that the country needs a 'Northern Powerhouse', relatively little has been done to execute what critics refer to as a pipedream, into a working reality.
What's more concrete is that, whether the seemingly elusive Northern Powerhouse is being implemented or not, more and more businesses are recognising the advantages of heading 'up north' and establishing themselves in thriving northern cities, such as Leeds, Manchester and Liverpool.
We take a look at some of the different reasons why more and more London businesses are moving up north and are, effectively, contributing to a 'Northern Powerhouse' without the help of politicians!
1. Cheap office space
London might be one of the biggest commercial and financial hubs of the world, but with property prices soaring to eye-watering levels, it is becoming an increasingly less realistic place for many businesses to establish themselves. The cost of renting office space, and any type of commercial property, inside the M25 has become excruciatingly expensive.
Consequently, a growing number of businesses are moving north, establishing themselves in buoyant northern cities, where they can find significantly less expensive office space to rent. With Leeds' status as the UK's largest financial centre outside of London, it's also becoming more apparent that northern cities aren't as far behind their southern counterparts as some people may think.
And it's not just the smaller companies, start-ups or SMEs that are relocating north for the cheaper commercial space. A report in the Financial Times revealed that, in 2015, at least seven large companies were considering launching in the North West rather than expanding in London.
From law firms to accountants, and media corporations to retailers, multidisciplinary sectors are recognising the financial gain of relocating to the north of the country. Take the BBC for example, which shifted thousands of jobs from London to Manchester, back in 2011.
According to the Financial Times' report, as of July 2015, rents in the City had hit £67.50 per square foot and £125 per square foot in the West End. Compare this to Manchester, where an equivalent square foot of office space would cost a mere £34, and it's evident why businesses like the BBC are choosing to make the move to the north.
And it's not just commercial property rents that are considerably cheaper 'up north'. Residential property is much less expensive to rent in cities such as Leeds and Manchester, making the north a more attractive place to live for many professionals. Similarly, many students at northern universities decide to stay in their city of study after graduating.
2. Access to talent
With three universities and many more colleges offering higher education and vocational courses, Leeds boasts a strong student population. Put off by the extortionate rental prices of the south and lured by the growing number of sought-after employers in Leeds, many graduates remain in the city after graduating. As the Career Centre Leeds notes in a feature about staying in Leeds after graduating:
"Many students choose to stay in Leeds once they have graduated, either temporarily, or on a more permanent basis. Leeds is a vibrant city with one of the most diverse economies of all the UK's major employment centres. Organisations of all sizes are well represented in the area: from regional offices of large multi-national organisations, to SMEs, business start-ups and social enterprises."
From an employer's perspective, with more and more graduates residing in the north, they have a greater pool of talent to choose from when it comes to recruiting in northern cities.
3. Transport
And then there's the transport to consider – if you've ever experienced being part of the Underground 'rat race' in London during rush hour, you'll know that it's not for the faint-hearted! In contrast, the likes of Leeds and its established network of trains and buses, and Manchester, which is home to the UK's largest tram network, commuting to work each day in the north can be significantly less stressful, time-consuming and expensive than travelling to work in London!
Whilst we might not have inaugurated the prosperous 'Northern Powerhouse' that George Osborne was pioneering for just yet, it makes economic and commercial sense to establish a Leeds business address, a Manchester business address, a Liverpool business address, and so on, and avoid paying those expensive London property prices.
If you are relocating from London to Leeds and are looking for cost-effective, high quality, well-facilitated and conveniently located serviced office space, Carrwood Park ticks all the right boxes. Get your business off to a great start up north with a credible Leeds business address at Carrwood Park.