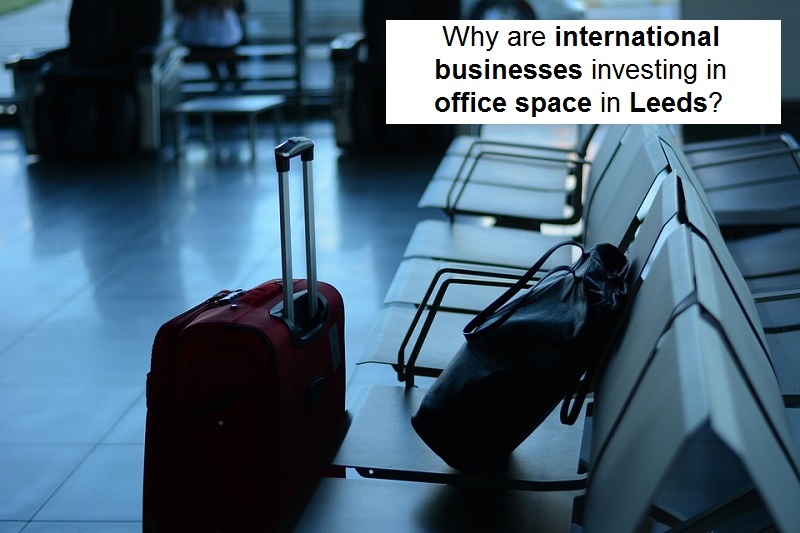 With 109,000 businesses in total and a 40% growth in its economy over the last ten years, it's no surprise that the Leeds City Region is becoming a business haven. Especially for businesses that operate in international markets.
It seems that this trend is only going to continue growing, with a wide range of different office space available in Leeds. From opening a smaller regional office to completely relocating business headquarters, the opportunities for international companies looking to move into offices in Leeds are endless.
The likes of Jet2, GHD and Sky – to name just a few – have all opened offices in Leeds in recent years. And when you look at the many business benefits that the city offers, you'll understand why! Here are four reasons why international businesses are investing in office space in Leeds:
1. Access to talent
Did you know that there are over 100,000 students in Leeds? The city is home to three universities and a total of nine higher education establishments – the most outside of London.
Many of these students choose to stay in Leeds once graduating, giving businesses in the region an almost endless supply of potential employees. And, with Leeds' universities competing with the country's finest, there's no doubt that international businesses moving here will have access to some of the very best talent in the world.
2. Easy access to an international airport
As an international business, it's important to have offices with easy access to an international airport. If any clients need to come in for a meeting, or any employees from your international offices want to drop by for a spot of hot desking, Leeds Airport can offer easy access to most offices in Leeds – just a 30-minute drive to the city centre.
With the airport being slightly out of the city, it also provides easy access to the more rural serviced offices and business centres too. In fact, these more rural offices could provide the ideal location for international businesses – with business centres such as Carrwood Park just 30 minutes away from Leeds Airport, 15 minutes from Leeds City Centre and two minutes from the M1!
3. Funding opportunities
Along with the government's push to create a Northern Powerhouse comes plenty of funding opportunities for businesses in Leeds and the North.
For example, the LEP's (Leeds City Region Enterprise Partnership) Business Growth Programme gives Leeds businesses access to grants ranging from £10,000 to £500,000. Businesses can use this money to invest in land, buildings, equipment, research and so on, with the intention of creating new jobs and encouraging business growth.
The North has also proven a popular location for Chinese investors, with nearby Sheffield receiving billion pound investments to create more jobs. And it seems like this could just be the beginning of these kind of major investments in Northern cities.
4. Affordable office space
The North is famous for having significantly more affordable office space than London and the rest of the South. Some would argue that you get what you pay for. But with average commercial property prices in Leeds standing at £27 per square foot, compared to a staggering £67.50 in London, and a rapidly growing Leeds economy with a vast number of business opportunities, is that extra £40 per square foot really worth it?
From professional services firms to digital media agencies, more and more businesses are recognising the advantages of investing in office space in Leeds. Even some of Leeds' most luxurious offices can be cheaper than London offices. And with the commercial property prices in London only looking to continue rising, having already increased by 70% in five years, there's no better time than the present to make the move to Leeds.
Are you an international business leader wanting to open an office in Leeds? Why not book a viewing at Carrwood Park and discover why we're the go-to providers of serviced offices in Leeds?