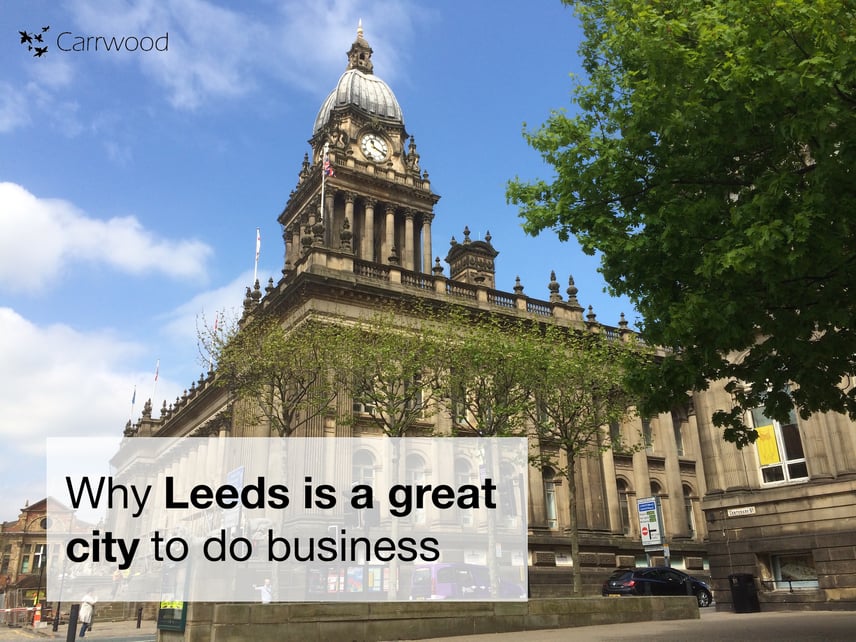 We may be biased, but we can't help but think that Leeds is an excellent place to be at the moment.
Though the city has always had a reputation for entrepreneurship (and we do mean always; the commercial landscape has been flourishing here since medieval times), the number of start ups who have chosen to make Leeds their home in recent years is seriously impressive.
If you're looking for a place to base your new venture, or if you're considering relocating an existing business, we can wholeheartedly recommend the city of Leeds.
Here's why:
1. Leeds is on the up
Leeds has long been the main Yorkshire business centre, but it's now becoming known as one of the major hubs outside of the capital. In fact, Leeds accounts for an impressive 4% of the UK's economic output and is said to be the UK's main financial centre outside of London.
2. You'd be in excellent company
Have you noticed that more and more of the UK's top companies are choosing to set up offices in Leeds? In addition to huge UK financial players such as HSBC and Yorkshire Bank, more than two hundred law firms have chosen to base themselves right here in the city. Leeds is also fast becoming a favoured home for tech companies: we now have the fourth largest digital tech sector in the UK. Offices to rent in Leeds have never been such hot property.
3. There's a plentiful supply of fresh talent
As a city we're very lucky to have access to Leeds Business School. The school is part of the University of Leeds and has been awarded various honours and accreditations. It's also been placed in the top 1% of all business schools globally. This is great news for businesses in the city as it means we have access to a valuable resource of highly trained new graduates.
4. You'll enjoy a myriad of networking opportunities
Networking in Leeds is very hard to beat. There's a fantastic networking culture here in the city with organisations such as the Yorkshire Mafia, Forward Ladies, Leeds Professionals and Growth Yorkshire all hosting regular events.
5. It's an incredibly accessible city
Visit Leeds describes Leeds as "one of the country's most accessible cities." We'd have to agree. After all, we have excellent travel links by rail, air and road. London, Manchester and Edinburgh are all very easy to get to by rail. By road, the city sits right at the junction of the M1 and M62, giving it a very enviable position.
6. Its a fantastic city to live in
We've left this point till last… but one of the major reasons that Leeds is such a great city to base a business in is that employees love to live here. The city regularly charts highly as one of the best places to live based on happiness, cost of living and employment. You don't need us to tell you that the happier your employees, the more productive they're likely to be!
Interested in finding out more about what Leeds has to offer? We invite you to visit us to view what we believe are the best serviced offices in Leeds.