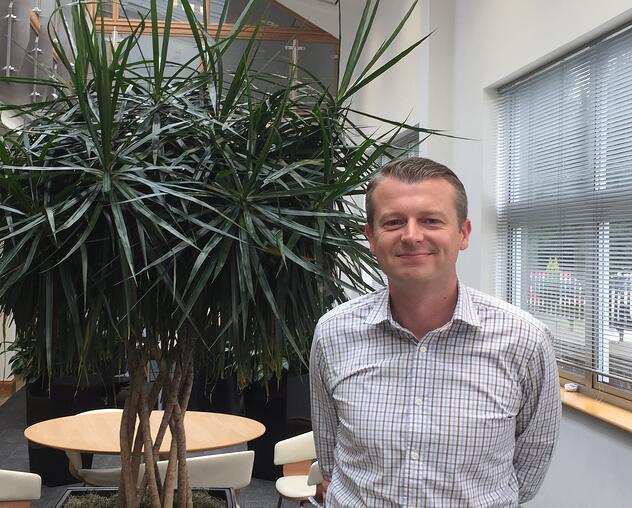 Richard is the Regional Sales Manager for SiBCAS who provide the manufacture and rental of relocatable and modular building systems. He has had a co-working desk in Carrwood for 4 months. We met up with him to ask him a few questions about his time here:
Let's start with a brief history and description of your company…
'SiBCAS has more than 40 years' experience in the manufacture and rental of relocatable and modular building systems. We have gained an enviable reputation as one of the leading suppliers in the UK of quality buildings which meet the demanding needs of clients from all industry sectors, including education, health, sport and leisure.'
What is it about Carrwood that made you decide to move here?
'In my role as Regional Sales Manager for Sibcas I need to cover the whole Yorkshire area. Carrwood Park is ideally located close to the M1 and other major routes which allows me to travel quickly to visit clients across Yorkshire.'
What do you like about the offices?
'In addition to the location, the offices are clean, modern, bright and have a fast wireless connection. In short it all just works with no hassle. It is also a very safe environment meaning I can come and go as I please without having to worry about clearing my desk or locking everything away.'
Are the facilities good? What do you think about the facilities Carrwood Park offers you as a Co-working Customer?
'The facilities are excellent. Meeting rooms and refreshments all on hand should I need to bring a client in for a meeting. Plenty of car parking and friendly welcoming staff give a very professional image.'
How does Carrwood compare to other office providers?
'Carrwood Park feels more individual than some of the national office providers. I think this makes everyone who works here feel like part of a family rather than just another person in chain of identical office buildings.'
How do co-working / communal spaces benefit your business?
'The excellent co-working / communal spaces really benefit us when it comes to networking. The informal nature of these spaces makes it easy to approach people for a chat and has led to some good new contacts for our business.'
Does Carrwood's co-working office space meet your business's requirements?
'At this stage the co-working office space does everything I need it to. If we look to expand the team in Yorkshire, Carrwood Park has larger self-contained office spaces we can look to move into. So we are covered for every eventuality.'
What made you choose co-working space at Carrwood Park?
'All of the above points combined with a very competitive monthly rate made it an easy choice.'
Would you recommend Carrwood to other organisations?
'I would absolutely recommend Carrwood Park to other organisations.'
Take a look at one of our other co-working testimonials: Paul Campbell