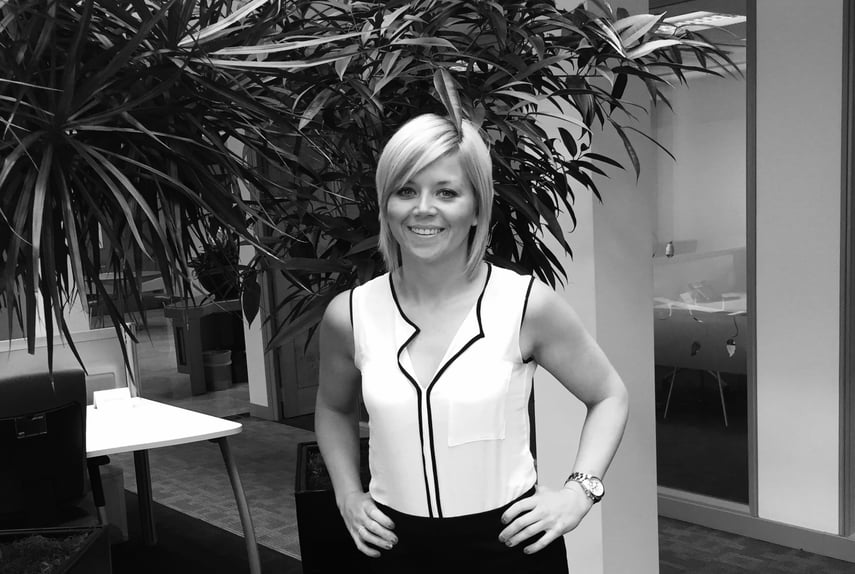 Emma Easton is the founder of Strand Recruitment which is a recruitment company specialising in finance and HR. They are dedicated to building long term relationships with clients and candidates and are committed to delivering exceptional service designating one point of contact which enables them to have a much more personal approach.
So lets start with a brief history and description of your company...
'I started the company 2 and a half years ago, I signed a virtual office and business lounge contract with another office provider. We are a recruitment agency specialising in finance and HR. To us, first impressions count and we need a quality and image focussed base for our office.'



You mentioned that you have previously been based at another office provider, what is it about Carrwood Park that made you decide to move here?
'We chose Carrwood because of the facilities we can use and the ability to hold seminars and other client entertainment. Carrwood provides more freedom to use the facilities without having extra and hidden charges.'



Have you noticed a price difference since moving to Carrwood?

'You would think that Carrwood is more expensive but it's really not. Based on a like for like cost there is no comparison, and the benefit of Carrwood is that there are no extra charges that you aren't warned about and you can relax without having to worry about being talked into paying for something that you don't need.'



How does Carrwood compare to other serviced office providers?
'There is a consistency that runs throughout the buildings in terms of quality of service and image. Carrwood allows the flexibility for small businesses to grow. What you see is what you get, there are no hidden extras. There is an open book approach, you get exacly what you are expecting to when you sign the contract.'



How does co-working benefit your business?
'It allows the flexibility to network and have a presence among other businesses. The use of the building facilities also allows us to grow and position ourselves with our ideal audience 5 days a week.'



Does Carrwoods' co-working space meet your business requirements?
'Absoultely, it provides the additional support required to take our business to the next level. Carrwood delivers the professional image we require to enable us to approach clients and candidates.'



And finally, Would you recommend Carrwood to other organisaions?
'Yes, without hesitation.'
You may be interested to read another testimonial about our Co-working space. See An interview with Richard Crawshaw here